Acrylic lotion bottles
are a popular choice for packaging lotions, creams, and other cosmetic products. These bottles are made of a type of plastic called polymethyl methacrylate, or PMMA, which is lightweight, durable, and transparent. They are often chosen for their elegant appearance, durability, and versatility.
One of the main advantages of acrylic lotion bottles is their clarity. Unlike other materials, such as glass or opaque plastic, acrylic is completely transparent, allowing customers to see the product inside. This is especially important for cosmetic products, as customers want to be able to see the color and consistency of the lotion or cream before they purchase it.
Acrylic lotion bottles are also lightweight and shatter-resistant, making them a safer and more convenient choice for travel or for use in areas where glass may not be practical. They are less likely to break if dropped or knocked over and are less likely to cause injury if they do break.
In addition to their durability and appearance, acrylic lotion bottles can be easily customized to fit the needs of different brands and products. They can be produced in a variety of shapes and sizes and can be decorated with labels, silk screening, or other graphics to create a unique and eye-catching design.
Another advantage of acrylic lotion bottles is that they can be recycled. PMMA is a type of plastic that can be recycled and turned into new products, reducing waste and environmental impact.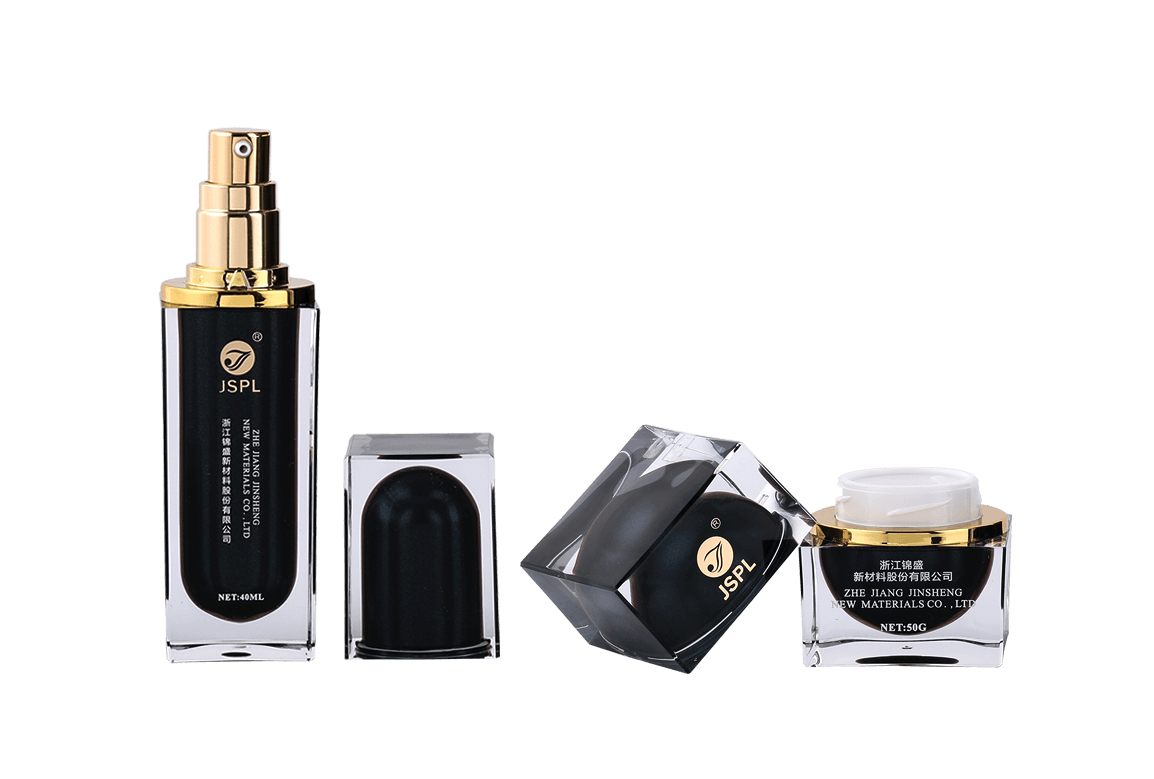 High-end  Black Square Cosmetic Acrylic Cream Jar/Lotion Bottles for Skin Care Packaging
The plastic bottle can be injected or sprayed in different colors according to your Panton or sample. Besides, we can do printing, hot stamping, frosting, mentalization, or any kind of decoration you want.
Base Material: Acrylic
Collar Material: PMMA
Available Sizes: 30g/50g;40ml / 60ml / 120ml
Use: Skin Care Cream/Lotion
Cap Material: Plastic